Exploring Crystal Grids Online Workshop

Welcome to Crystal Moon's Crystal Grid introduction workshop, we are over the moon that you have joined us on your Crystal Journey.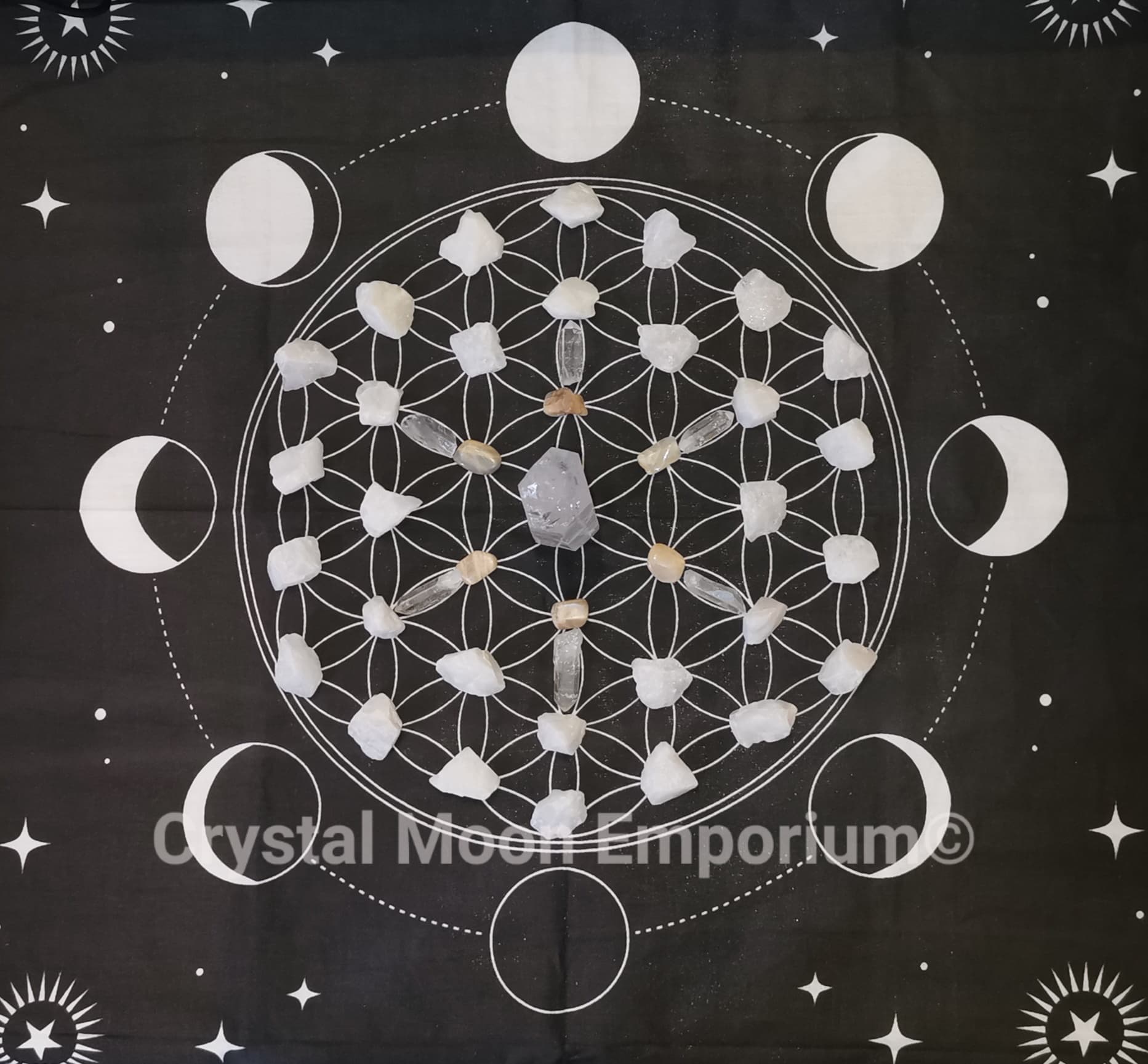 This workshop is ideal for anyone who is beginning to explore Crystals further, connecting further with their energy and desiring to create a variety of Crystal Grids, this is an online workshop which means you get to do this at your own pace, being able to revisit areas as desired. 

You will be connecting with Sacred Geometry to enable you to create your own Crystal Grids, you will be guided through creating a grid to work with your intention, choosing Crystals, choosing the Crystal Grid, how to set up a Crystal Grid, how to activate, how to reactivate, how to deactivate and dissemble.  About keeping records, what the different Crystal placements are called and what they mean, ways to connect your intentions, suggested grid layouts.  As well as access to 10 printable Crystal Grids, a printable Crystal Grid journal, suggestions for where to place a Crystal Grid and how to create a larger Crystal Grid for your home or garden, as well a how to use a Crystal Grid around yourself.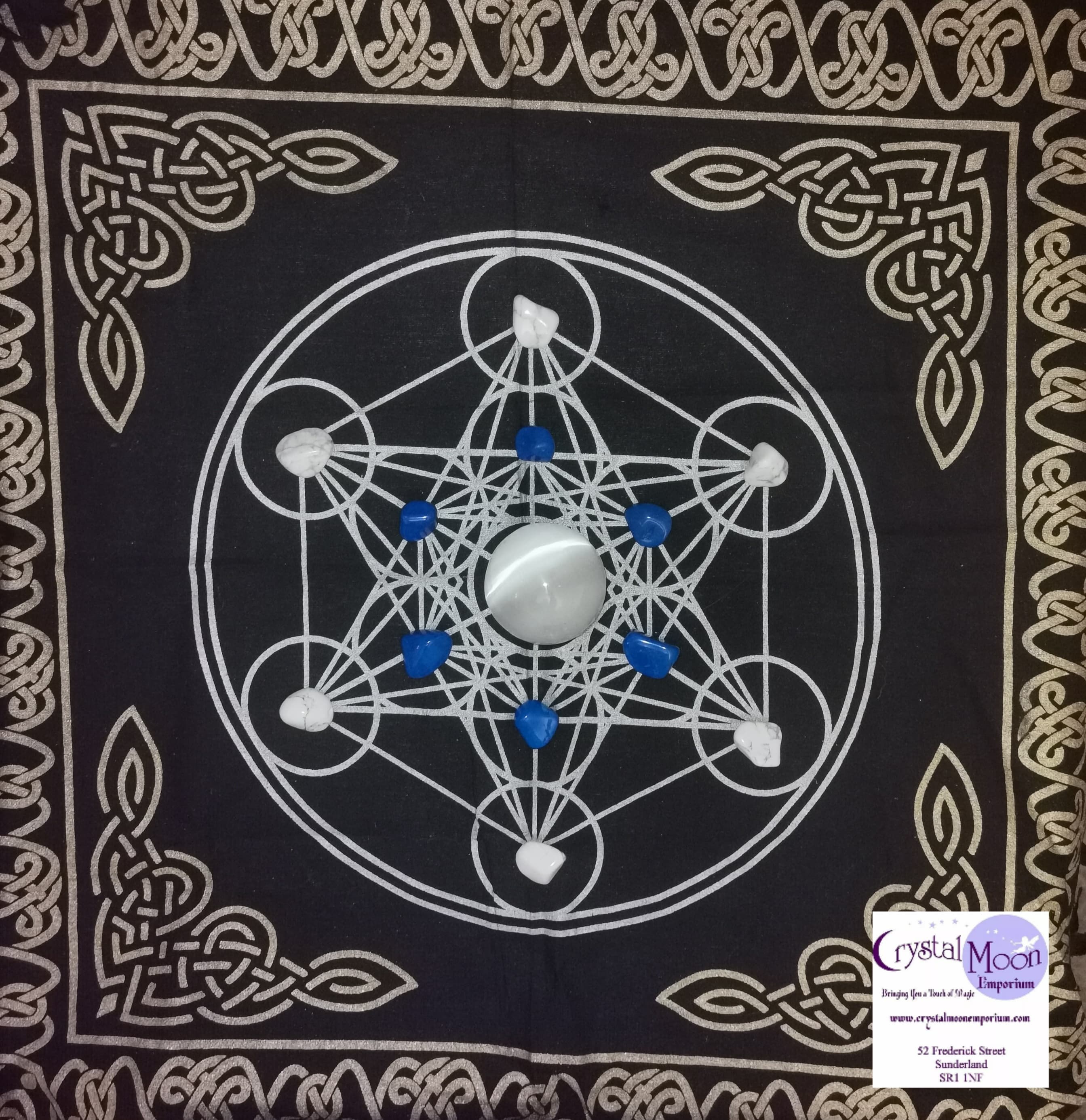 There are extras to access too, including a Wordsearch, a printable Crystal Grid Journal where you store your printable Crystal Grids and more.  This includes 10 printable grids with a suggestion of what to use each one for (11 when you count the front cover of your journal).
If you would like to discover more about Crystals, check out our Crystal Connections workshop or enquire about our other Crystal workshops.
This is a very "dip your toe into the water" style workshop where, through my own research, expert teachings and guidance received, I have designed a workshop that I hope is accessible to all.  This is a great place to plant seeds for your Crystal lifestyle and learn tools to nourish and grow your seeds.  I offer my own opinions too in this course, on things such as how to cleanse Crystals.  Based on my own personal findings, I'll also be exploring things like why some methods are not recommended for Crystals.
From this Basic Introduction to Crystals Grids, you will be able to navigate your Crystal journey further with other workshops and courses, if you wish to explore Crystals further.  This is a stand-alone class and you may wish to simply only explore this to connect further with your Crystals.  If you do wish to explore Crystals further, we offer a selection of other workshops and courses too.
I find using a journal for courses can help to refer back to thoughts you had in the moment, about a particular topic.  I have put together a Gift to help with your Crystal Grid journaling experience through your Crystal Grid Journey.  This is a downloadable 'Crystal Moon's Crystal Grid Journal' where there is space for you to write your own thoughts to reflect on your own findings.  I recommend printing the Front and back cover and hole punching the side, then print multiples of the other printable pages, 1 per Crystal, hole punch these, then tie with ribbon to create your own Crystal Journal.  You can then hole punch blank pages to add further write ups, as well as print off the information pages.  Alternatively, you may wish to print, put in plastic inserts and add to a folder.
You will be able to create your own journal with prompts I have included on the pages where you get to tailor make this to be personal to you through your own writings and reflections, to become your own personal Crystal Grid Guide.
We have several areas to explore.  As you follow the lessons, please click the "Mark As Complete" button after each one.  This way if you want to go back to the lessons at different times you can keep up with where you are at. 
Visit: www.crystalmoonemporium.com for a selection of products available and some workshops and in person holistic sessions, ceremonies, Cacao ceremonies, meditations and more. 
 www.crystalmoonholisticwellbeing.com for further information for online workshops, online holistic sessions, ceremonies, Cacao ceremonies, meditations and more. 
You may also like to visit our Shop and Holistic Centre at 52 Frederick Street, Sunderland, Tyne & Wear.  SR1 1NF where we have a very wide selection of products including one of the largest selections of Crystals in the North East of England, which we hand select, as well as Crystal Grids and many other items.
For Personal Use Only.  Do Not Copy or Share Any Part.
This is Copyright to Crystal Moon Emporium 2018